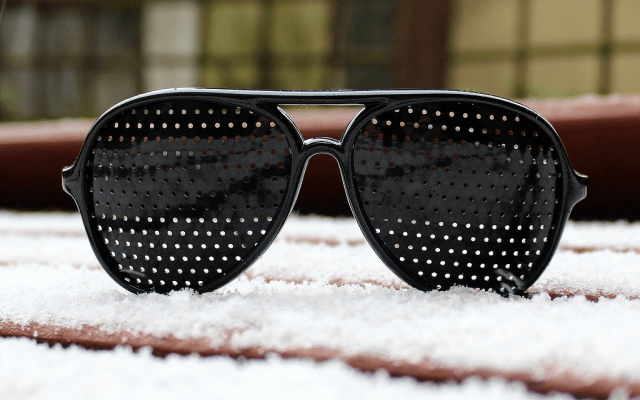 Specialist ski sunglasses are great, as not only do they protect your eyes while you're on the slopes, but they can also make you look very cool. 
With that in mind, let's take a look at some of the newest (and coolest) sunglasses for skiing in the snowy world of 2020.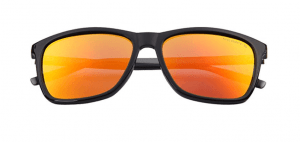 Cost: £20.10
Ideal for: Those looking to hit the slopes with a retro look.
Pros: Great for both men and women and offer UV400 protection.
Cons: Limited fashion appeal.
For a pair of reasonably priced sunglasses, you'll be hard-pressed to find a higher-quality product than MERRY's Unisex Polarized Aluminium Vintage Sunglasses. Designed and built with 56mm composite lenses, the shades offer a clear and natural-looking image. Silica gel and aluminium temple end tips finish off a perfect product for optimum comfort and handling.
---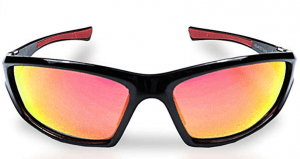 Cost: £21.99
Ideal for: Skiiers who enjoy an athletic style of sunglasses.
Pros: Designed for everyday sports as well as skiing, these glasses are highly versatile.
Cons: Frame design not suitable for casual wearing.
With a full glare barrier and UV400 protection, these lightweight Polarized Sports Sunglasses are perfect for skiers that want athletic styled sunglasses. Designed to suit most face shapes, the shades are completed with a soft rubber nose pad. The clear lenses also offer true to colour imagery.
---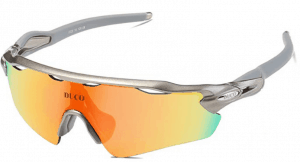 Cost: £15.99
Ideal for: Skiiers that want an ultra-lightweight design.
Pros: Come with a 30-day money-back guarantee.
Cons: Not for those that want more traditional designs.
Manufactured with high-quality polycarbonate, these DUCO Polarised Sports Men's Sunglasses come with five shatter-proof interchangeable lenses that offer 100% UV400 protection coating. With a lifetime breakage warranty on both the frames and lenses, these shades are difficult to ignore for less than £20.
---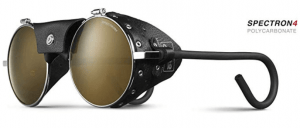 Cost: £79.99
Ideal for: Skiers that want high-quality sunglasses with a difference.
Pros: High-quality sunglasses from a respected brand.
Cons: Not a style for everyone.
With a classic mountaineering design, these sunglasses are part of the Julbo heritage collection. Complete with polycarbonate category 4 lenses, the shades are perfect for the brightest conditions and hold anti-reflective properties to reduce eye strain.
---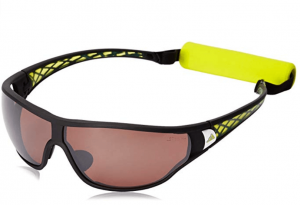 Cost: £123.99
Ideal for: Skiers that desire high-quality sunglasses from well-known brands.
Pros: Includes head strap.
Cons: A pricier offering on this list, so might not be suitable for everyone.
Ideal for high-altitude skiing, these Adidas Tycane pro L sunglasses are some of the most revered in the world of skiing. Fully adjustable and comfortable for all kinds of skiers, they include 10-base decentered lenses, including vision advantage with "lst" lens concept.
---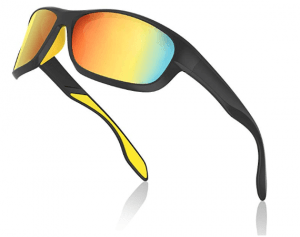 Cost: £22.99
Ideal for: Skiers searching for durable skiing glasses.
Pros: One of the most durable options for your skiing adventures.
Cons: None to mention.
Comprised of a powerful TR90, these Avoalre Cycling Glasses Sports Ski Sunglasses are highly durable, being both shatterproof and resistant to high temperatures (although we're not sure why the latter point matters for skiing). Offering polarised lenses for ultra-clear vision, they provide UV400 protection and come with a 12-month warranty.
---
Cost: £14.99
Ideal for: Skiers looking for cheaper alternatives to well-known brands.
Pros: Extremely lightweight frames.
Cons: May only last a couple of holidays.
Designed and manufactured by an independent family brand, these Cressi Rio Premium Sport Sunglasses are the perfect solutions to skiers looking for low-budget sunglasses. Offering 100% protection from UV rays, they offer sharp and high-contrast vision. 
---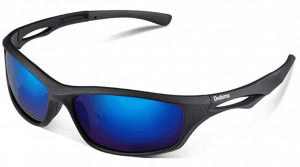 Cost: £21.99
Ideal for: Extreme and endurance sports.
Pros: Highly durable and flexible.
Cons: Not many, if any, although Duduma is not a brand known by most.
Described as an "essential part of sports equipment", Duduma has spared no expense with these shades. With a total of seven layers within each lense, the glasses block 100% of UVA & UV rays. Designed with a Tr90 superlight frame, the glasses offer you total protection and comfort for when you need them the most.
---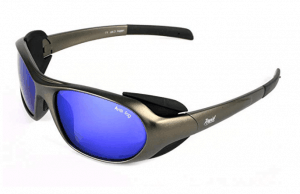 Cost: £24.99
Ideal for: Skiers or extreme sports enthusiasts that require anti-fog sunglasses.
Pros: Very durable and versatile.
Cons: Reminiscent of the late 1990s.
These ski glasses are designed for ski slopes that are designed to test the very limits of even the most experienced skier. Given a 9/10 review by the Daily Mail itself, these glasses are held in the loftiest regard. With full UV400 protection, the lenses are specially designed to filter harmful blue light. This, combined with the impact-resistant polycarbonate frames, make these sunglasses one of the very best offerings on this list.
---
Cost: £352.99
Ideal for: Skiers that enjoy steampunk.
Pros: Unique and eye-catching design.
Cons: Not for everyone and only block out 80% of visible light.
A pair of ski glasses that constantly rank in or around top ten lists, these Vuarnet VL 1315 ski glasses are some of the most beautiful and unique on the market.
That said, beware if you are hitting the higher slopes as they only offer category 3 UV protection, which means that they are more suitable as a novelty than for serious, competitive, or extreme skiing.
The leather side buffers, however, are a nice addition and despite the slender frames, they are shock resistant and are toughened against both shocks and abrasions.