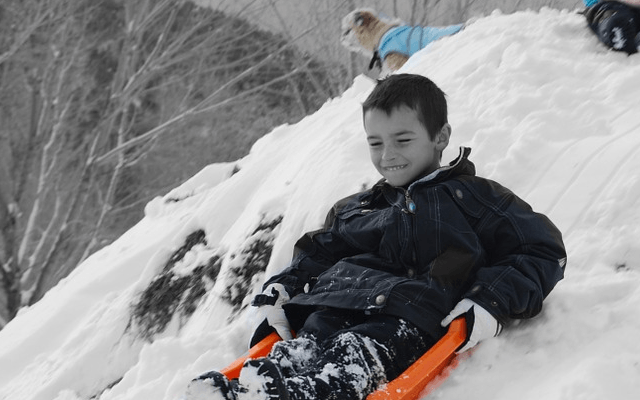 Can't stop daydreaming about getting away from it all and visiting a beautiful location? Winter is an incredible time to book that getaway you've been dreaming about for months. Prices for many destinations are generally quite reasonable, and because of the holiday season, you may already have time off that doesn't dip in to your vacation time. Also, if you live in a cold climate, and you are looking for warmer weather, this is best time to plan that much-needed beach vacation. There is an almost endless list of reasons as to why the winter months are a marvelous time to take a trip.
If you are looking to plan a winter getaway (or if you have already booked your trip), there are strategies that you can use to keep costs under control. Stay on budget by reviewing these top ideas for helping make your next winter vacation affordable:
Take advantage of last-minute holiday deals
If you're brave and willing to wait until the last minute to book air travel, your car rental, or hotel arrangements, you have the potential to score big. Starting around Black Friday through Christmas, travel companies (airlines, hotels, etc.) offer special savings for the season. Some of the discounts can be dramatic, and can easily save you hundreds of dollars. If your travel dates are flexible, even better. The more flexible and last-minute your travel arrangements can be, the higher the potential savings.
On the opposite side of things, book your trip far in advance
Looking to book your vacation for next winter or the ski season? Now is the perfect time to start looking at prices for your dream destination. When you book your trip early, you can expect to save big. Check for advanced saver prices on cruises, vacation packages, and other parts of your trip. Keep in mind, though, that this tip doesn't apply to all aspects of travel.
Avoid traveling around peak times
As you are probably already aware, all travel related services around Christmas and New Year's are at the highest costs of the year. Fast forwarding to February, Valentine's Day also boosts the prices of hotels and dining. However, on either side of these holidays, you'll find deep savings. Many locations consider January and most of February as the off-season. This means that you'll find the lowest rates available on hotel stays, transportation, air travel, and more.
If you have to travel during peak times, look for savings where possible
If limitations with vacation time and family schedules require that you book your vacation over peak travel times, no need to fear. You can still make your vacation affordable by using some creativity and persistence. Start by checking travel websites that find the best deals for you. Even during peak days, these websites can find you a decent discount on lodging, rental cars, and more. Also, this is a good time to get creative if you need air travel. Utilise any unused airline miles, or book with a value airline.
This article was written by Ryan Thomas from Rocky Mountain Whitewater Rafting. Rocky Mountain Whitewater Rafting has guided thousands of whitewater rafting trips on Clear Creek and throughout Colorado.