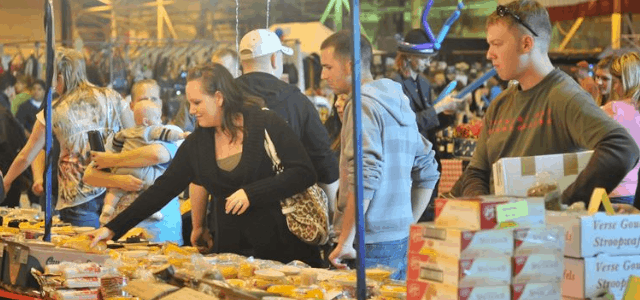 With technology readily available at the tap of our fingers, it is now much easier to research destinations prior to booking them. With a food experience becoming more and more important, travellers are spending significant amounts of time conducting online research in order to gain local insight, so they know exactly what and where they'll be eating, before they have arrived.
Travellers now plan their trip with their bellies in mind and local cuisines have become one of the main and most important tourist attractions. Of course, everyone's taste buds are different so determining exactly which Cities are the best in the word for foodies comes down to personal preference but to make things easier, here is a list of the best cities in the world when it comes down to food, renowned for their delicious and unforgettable cuisines worth travelling for.
NYC – New York City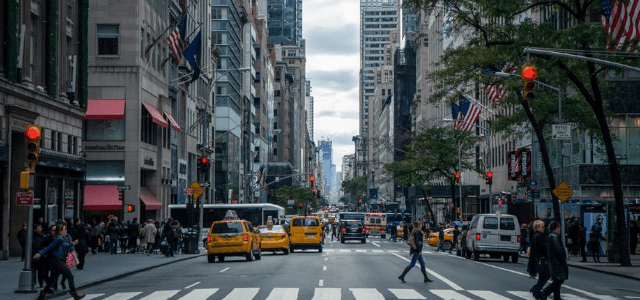 With over 8 million people from all around the world living in New York, it should come as no surprise that there is an extensive range of culinary experiences to choose from. With a hot-dog stall on the corner of every street, it's hard to resist the aroma of sizzling onions as you walk past, but there is so much more to eat in NYC so make sure the street dog is a one off!
Katz's Delicatessen is easily one of the most famous NYC restaurants amongst the locals and tourists, serving classic sandwiches since 1888. It's pastrami on rye and corned beef sandwiches are considered one of New York's best ranking it number one deli in New York.
Have you even been to NYC if you didn't have a pizza? Paulie Gee's serves the best Neapolitan pizza in New York. With an extensive menu, you can choose from an array of different flavour combinations, the most popular being the Ricotta Be Kiddin' Me (a delicious combo of fresh mozzarella, Canadian bacon, sweet italian fennel sausage, fresh basil finished with fresh ricotta dollops).
MCR – Manchester City
There has never been more choice of places to eat in Manchester than there is now. With an influx of Manchester bars and restaurant openings, whether you are after a bargain bite or a luxury cuisine, Manchester's food offering has never been richer (or tastier) so you are sure to find something to satisfy your palate.
Nowhere does a true English Breakfast like Manchester does and Brewski have taken it to a whole new level. Feast on a mammoth sharing breakfast platter, consisting of fennel sausage patties, flat iron steak, smokey bacon, mushrooms, poached eggs, black pudding, tomatoes, baked beans, sweet potato cakes, pancakes and maple syrup and French Toast.
Rome
When it comes down to Italian food, Rome really does have it all – and we're not just talking about pizza, pasta and gelato which is what usually springs to mind when you think of Italian food. For a true Italian cuisine to be devoured amongst beautiful ancient ruins, Rome is the City to visit with an array of Italian street food that cannot be found anywhere else.
Suppli is regarded is one of the best Rome's best street foods and makes a nice change from a slice of pizza. With a heart of stringy mozzarella, Suppli is a fried ball of rice with a tomato sauce. Supplizio is definitely worth a visit if you are after some traditional Italian delicacies as it serves some of the best suppli in Rome.
Less than 30 miles from the Ocean, Rome is also home to some exceptional seafood which is definitely worth adding to your itinerary. Molo 10 is a modern seafood restaurant that serves seafood of not just quality but quantity with a menu ranging from lemon-marinated anchovies or tuna tartare to grilled octopus or creamed cod.
Barcelona
Spain's unique tapas culture of bar hopping combined with delicious mini dishes has become one of the most popular forms of dining, adopted by countries all around the world. Barcelona's tapas scene has evolved into a sophisticated culinary movement and is home to some of the best tapas in the world.
If you're going to have tapas anywhere in the world then it should be at Bar Canete, a tapas bar taking spot in the heart of the City. With a reputation of being one of the finest eateries in town, you can expect a menu of traditional Spanish tapas with an extensive wine selection to accompany.
Cal Pep, famous for serving the best tortilla in the city, is a super traditional tapas bar where you aren't offered a menu on arrival, instead your server will choose with you, so expect some tasty surprises.
Singapore
If you're a real foodie then it's almost impossible not to love Singapore. A city overflowing with a rich heritage of cuisines with Chinese, Malaysian, Indian and Indonesian influences, it is no wonder the city is renowned for its infinite food scene.
Don't leave Singapore without trying laska, a favourite combination of Chinese and Malaysian flavours in a bowel. The foundation of the dish is noodles drenched in a gravy or curry served with meat or fish and vegetables. There are many different types of Laska as you will find amongst the number of extremely famous laska restaurants around the city.