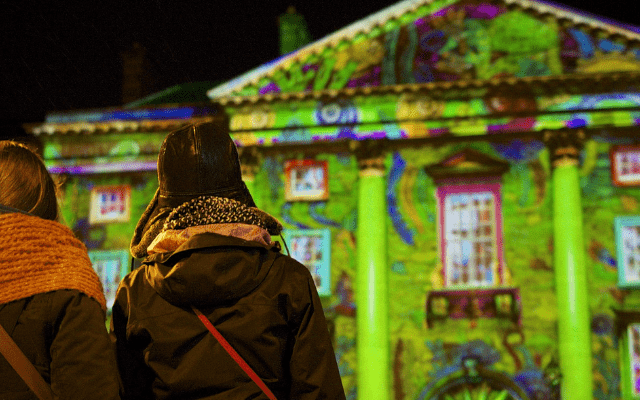 There are few times more important or special throughout the year than New Year. It is a time where many of us reflect on the events of the past year, including both the good and the bad, whilst we contemplate what we want to experience and achieve over the next month.
It's easy to become overwhelmed with the traditional New Year celebrations: it's expensive, busy and can often leave you feeling forced to have a good time. Many people now choose to go away at New Year, so that they can relax and enjoy some time away following all the Christmas festivities.
New Year is celebrated differently across the world, with many different traditions and celebrations taking place. If you're looking for somewhere special to ring in 2019, then here are 5 places where you can have a magical New Year.
Reykjavik, Iceland
New Year's Eve in Iceland has gained quite the reputation over the past few years. There are many claims which have declared Iceland, and Reykjavik in particular, as one of the top places to bring in the new year, and we couldn't agree more.
Bonfires are a traditional event across Iceland on New Year's Eve, with 17 planned in Reykjavik alone. These fires are a chance for friends and family to gather together early in the evening and reflect on the year behind them. Iceland is also one of the world's biggest importers of fireworks, with over 500 tonnes of them set off each and every New Year's Eve, so their midnight firework display is something that everyone should witness.
Manchester, UK
Whilst this bustling city may not be at the top of your list for places to spend a magical New Year, Manchester is the perfect place to spend New Year's Eve if you are looking for something a little different.
If you are looking for where to eat in Manchester, then there are many fantastic restaurants which are planning spectacular New Year's Eve menus and celebrations. 20 Stories, Manchester's current leading dining establishment, is sure to provide you with an excellent view across the city whilst the clock strikes midnight, thanks to the restaurant sitting above and looking over much of Manchester's skyline. Enjoy an evening of live music, champagne and canapes whilst you celebrate the new year.
If you want a night of luxury, head to Kings Street Townhouse. This grand hotel offers beautiful rooms which are perfect for a bit of rest and relaxation after Christmas, as well as an infinity pool and spa on the 7th floor. The hotel overlooks the clock tower of Manchester town hall, where the city's firework display is shown and which can be enjoyed from the bars and restaurants, as well as the infinity spa pool. You'll have front row seats to the biggest New Year's Eve celebrations in the city!
Dublin, Ireland
New Year celebrations are spread across three days in Dublin and it celebrates Irish culture from across the centuries. With the evolution of the talent from dance, music, art and design with all of the events focusing on the nation's personality.
For an evening which promises to be lively, head to the world-famous Temple Bar for drinks, dancing and fun all night long! You could also choose to watch Liffey Lights Midnight Moment, which is a light and laser show that is perfectly timed along with a DJ set to really get your New Year's Eve celebrations started.
Dublin is known as being one of the friendliest cities in the world and the locals are always on hand to make sure that you are having a good time. There are plenty of fun things to do over the New Year, so be sure to prepare yourself for a great time away!
Venice, Italy
One of the most romantic cities in the world, Venice is the perfect destination for New Year's celebrations with your loved one. Do as the locals do and celebrated the time with fun, fireworks and a big feast thanks to the Feast of San Silvestro that features dishes with lentils to represent good luck for the new year.
The best place to view the Fireworks is from Riva degli Schiavoni, at the Piazza San Marco from the Hilton Molino Stucky terrace on Giudecca Island. If you prefer to do something a little more romantic and warm, then wrap up warm and get on a gondola. At this time in the winter, there is likely to be fog floating across the canals which makes it magically eerie and beautiful.
If, after one too many on New Year's Eve, you need something to freshen you up, then join in with the "Auguri di Capodanno sulla Spiaggia dei Lido di Venezia" event and take a cold jump into the sea for a tradition dating back to 1979.
Las Vegas, USA
Perhaps the most extravagant destination on the list, but Las Vegas promises to be a New Year's Eve that you won't forget anytime soon and may well be the best New Year's party you attend in your life. However, preparation will go a long way in getting it right.
Be sure to book a hotel which fits in with your plans. You don't want to have to be travelling far in a cab down the strip on New Year's Eve as, not only will it take longer, but it will also be more expensive. Whether you're planning on heading to an exclusive party or admiring the sites, you're sure to have an amazing time. A lot of the bigger hotels and casinos put on their own shows and celebrations, so have a look around before you finalise your plans.