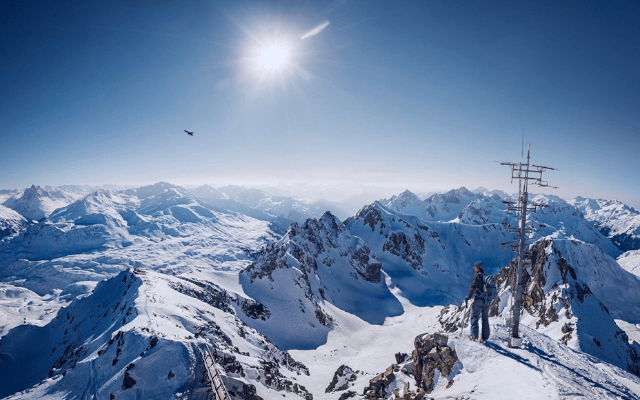 It's coming up to that special time of year…. yep you've guessed it… ski season!
With winter rolling in, it's time to start planning your next ski holiday. One of the first things to think about is when to book your trip.
Whether you are after a buzzing après ski scene or a budget family holiday, there's a right time for you.
That's why we've put together this blog, so you can work out when is the best time to book your ski holiday.
Getting in Early
If you had the luxury of choice, should you be booking your next ski holiday as early as possible, or waiting until the last moment to score a good deal?
We think booking in advance means giving yourself something to look forward to – a date on the calendar to get you through the dark and dreary days on the run-up to your trip.
There are also lots of other benefits to booking early:
Getting a Spot During Peak Times
Booking early is vital if you are thinking of going to a popular resort during a peak travel period. If your trip coincides with Christmas, New Year, February Half Term or Easter, you may find it impossible to find any space at all closer to the time.
When travelling as a family, it's hard to avoid taking your holiday during these periods, but the holiday period you choose to travel can make a difference. February tends to be the busiest holiday to ski, while Easter is often cheaper and more tranquil.
Travelling in a Large Group
Booking in advance also comes highly recommended when travelling as part of a larger group.
The reason being that chalets and ski lodges designed to accommodate larger groups are typically in much shorter supply.
Assuming you would prefer to stay together, as opposed to scattered among various hotel rooms in multiple properties, it's worth securing your booking in advance.
If travelling with a large group, going later in the season means the slopes are quieter and it's usually cheaper! And if you are hoping to party into the small hours, the best après ski tends to be in the warmer months.
Taking Advantage of Early Deals
There's also the possibility of tapping into a variety of early-bird deals and discounts, available exclusively to those who book ahead.
Some accommodation providers offer group discounts when booking ahead, others throw lift passes in as an incentive and some cover extras like meals and so on.
They're all out to fill available spaces as quickly and early as possible, so you might as well take advantage.
Finding Cheaper Flights
It's also worth remembering that the days of last-minute deals and discounts on flights are over.
These days, flight prices go nowhere but up – the later you book, the more you can expect to pay.
You may also find that space is relatively limited on flights departing and returning during peak periods, so it's worth securing your seat as early as possible to ensure you pay the lowest price.
Top tip: Travelling mid-week is usually cheaper than leaving or returning on a weekend!
Peace of Mind
Of course, there's also much to be said for the peace of mind that comes with having everything arranged ahead of time.
Book early and start dreaming of everything you'll be doing when the big day finely rolls around!
In a Nutshell
When you book in advance, you can be as selective as you want with your travel dates, accommodation requirements, the resort transfer bookings and so on. All with the possibility of gaining access to early-bird deals and discounts.
Whenever you decide to book your ski holiday, don't forget to organise your travel to your resort before you leave. Alps2Alps offer a reliable, professional transfer service to all major destinations in the Alps, so you can focus on exploring the slopes.